James Fallows has an interesting piece in The Atlantic that raises good questions about how the media frames political issues.  In this particular case, Fallows parses out the logic of possible headlines describing the dispute between the Obama Administration and Israel and its allies on the Iranian nuclear deal.  He does not charge the New York Times of constructing a headline with a pro-Israel bias, but he does point out how different alternative headlines convey implicit and perhaps subliminal messages.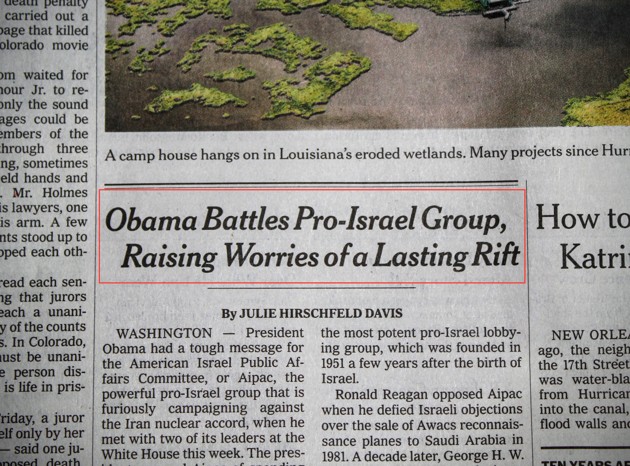 The US is coming up to its 50th anniversary of the Watts riots, one of the most intense episodes of protests against racism in American history.  The riots started from what should have been a routine traffic violation, but the predominately black population of the Watts section of Los Angeles took the occasion as representative of a sustained history of police misconduct against African-Americans.  Race-based riots were not new in the United States, but every generation apparently needs to relearn the same lesson.  The riots last year in Ferguson, Missouri and subsequent protests in other American cities seem to be following the same pattern of relearning.  Perhaps at some point in the future, we won't need to be reminded that all persons should be given complete and total respect.
National Geographic has released a new map of Arctic sea ice as it has changed from 1999 to 2014.  The map is sobering.  As always, it is difficult to tell from a map how consequential the changes are, but it is clear that the changes are already triggering off geopolitical changes as states vie for control of the resources that may become available from the melting or from the navigational changes the ice melt permits.